You know what they say about the best laid plans and all of that? My plan was to start the year stitching on Sweet Dreams. It's the piece I've been working on for most of 2011 (not that I stitched that much in 2011!) and I'm not bored with it, so the plan was to just continue.
However, for some reason, the last week of December, Celtic Summer just kind of started calling my name. I picked it up on New Year's and haven't stitched on anything else since! I am actually really happy with the progress I've made, but not sure why I haven't been motivated to work on Sweet Dreams.
Anyway, here is what Celtic Summer looked like before I started on it: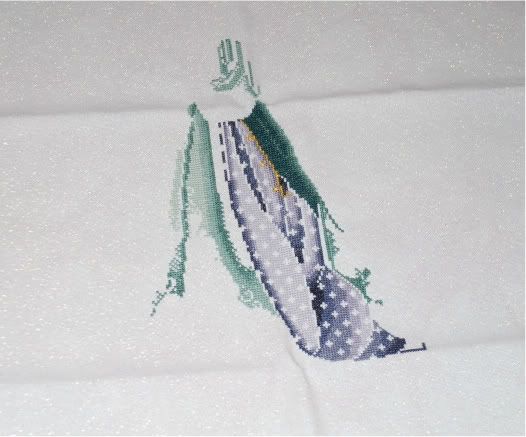 And here's what it looks like today:
I have no update pix of the others, as I haven't worked on them at all. But maybe I will next month!