January Theme: Introduce Yourself!
I'm JoAnna, and I live in southeastern Pennsylvania. I've been stitching since I was a kid, and I am a chronic start-aholic. I am constantly starting projects and rarely finishing them. This is why I LOVE the WIPocalypse! I participated in both the 2012 and 2013 WIPocalypse challenges, however, my participation in 2013 tapered off after the summer when school and life got in the way. This year, I am re-newing my commitment to participate, yay!
Right now, I have four major projects in the works. I do not expect to finish all four this year, but I expect to finish two and get the other two much closer to completion. The first is a project for a dear friend of mine who, due to illness, can only stitch sporadically and asked for some help in finishing this project up. I expect to finish this project THIS month...I hope? I will post a picture of it when it is done.
The second is L&L's Celtic Summer. I am almost done with this piece, and hope to finish it sometime this Spring or early summer. Here is a picture of where I'm at right now:
The third and fourth are both being continued from the 2013 WIPocalypse. They are Celtic Spring and Sweet Dreams, both by L&L. Here are current pix of my progress: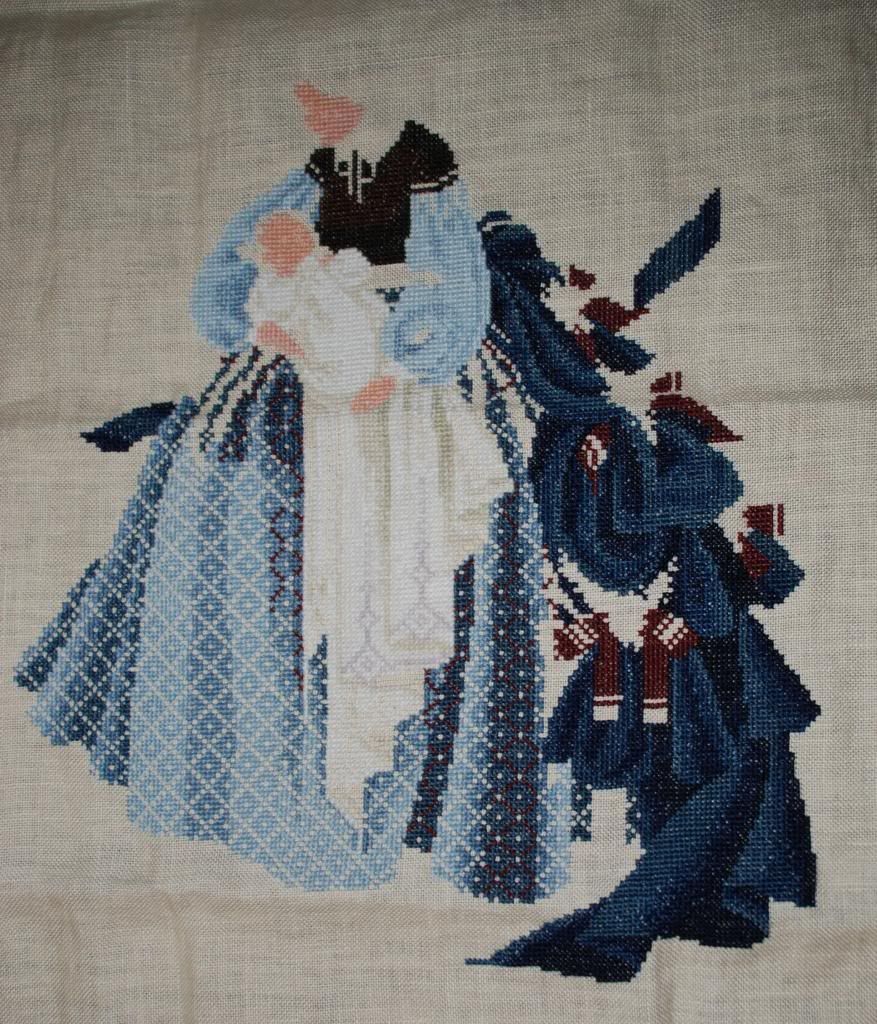 That's it for now. Looking forward to a year of stitching in 2014! -JoAnna